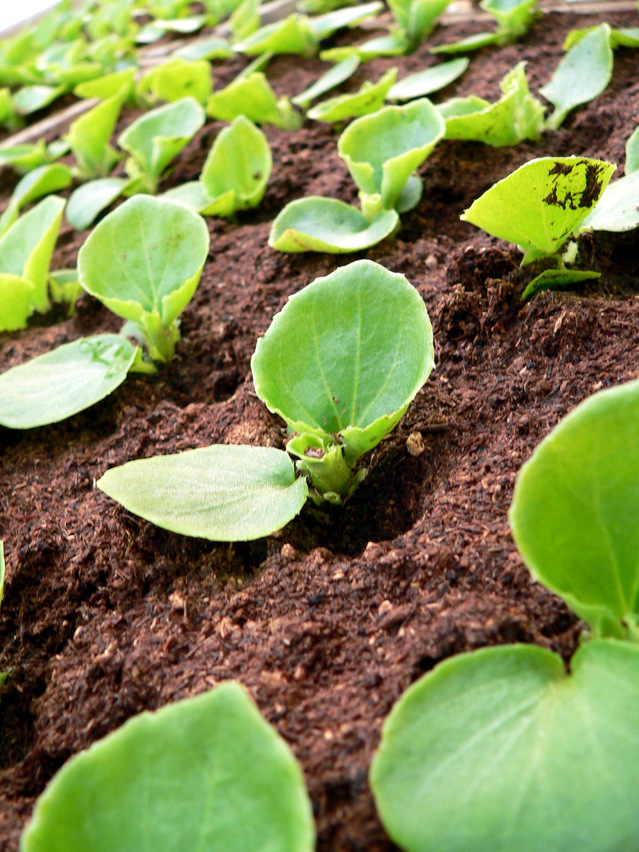 How to Plant

Broadcast seed, order started plants from the nursery, or start your own plants!
Most nurseries will provide you with detailed planting instructions.  We will summarize them here.
The first step is to measure your planting site so that you can calculate how many plants or how much seed to purchase.  It does not have to be exact – just get approximate square footage.
The existing vegetation on the site will need to be removed.  This can be accomplished by applying a herbicide, covering the area with a tarp for several weeks, tilling/disking, or utilizing a sod cutter.
There are three options to planting the site.  A combination of these options can also be used.
Option One – Sowing seeds directly.  This can be done by hand broadcasting seeds on sites of one acre or less.  In general a half pound of seed will plant 1000 square feet.
Mix seed with 10 parts moist sand to 1 part seed; cover entire area with ½ of seed, then cover again.
Broadcast seed onto a firm, well prepared seedbed. Lightly rake the seed into the soil.
Roll or compact the seedbed after the seeds have been raked in. This can be done by walking on the area or driving over with a riding mower.
Keep the area moist, but not wet over the next few weeks (if no natural rain occurs).
Best planting times:
a. Fall (Dormant) seeding – late October – December
b. Frost/Snow seeding – sow seeds directly on snow
c. Spring seeding – mid-April to mid-June
Option Two – Planting started plants.  Choose and order your plants from a nursery.  Plan on one plant per square foot.
Site prep – same as for seed.
Plants arrive in plugs or pots – dig a hole for each plant and pack well around roots.
Water plants until they become established.
Landscape fabric and mulch will help control weeds.
Plants will establish sooner than a broadcast seeding.
Option Three – Start your own plants.
Great late winter project for "green thumbs!"
Purchase small seed packets from nursery.
For best results, seed should be stratified – click for more info.
Plant seeds in pots or flats at least two months before outdoor planting so roots can establish.
Transplant to your garden in spring.