About Monarch Mania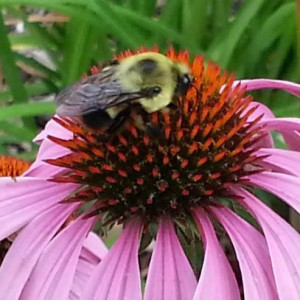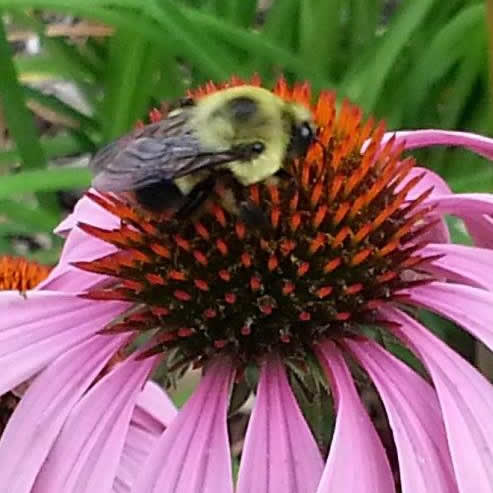 In the 1960's the number of bald eagles was so low that biologists feared they might be headed for extinction. There wasn't a single bald eagle nest in Iowa. Today bald eagles are one of our greatest conservation success stories. Why? Because law makers, public and private conservation agencies, and American citizens took action to protect this iconic bird, which now nests in nearly every county in Iowa and has been removed from the endangered species list.
Today another iconic species needs our help. The monarch butterfly, once common across the countryside and in everyone's backyards, has decreased 90% in numbers since the 1990's. A drastic reduction in milkweed plants, especially in the very important monarch breeding grounds of the Midwest, is believed to be one of the main causes for this decline.
Everyone knows what a monarch is, and everyone can do something to help. The only plant monarch caterpillars will eat is milkweed. Without it they cannot survive. So the solution seems relatively simple – PLANT MILKWEEDS!
Fortunately, there are numerous species of milkweeds that are native to Iowa and all are eaten by monarch caterpillars. In addition, they are relatively easy to grow and maintain in backyard gardens and habitat plantings. So, like the bald eagle campaign decades earlier, a massive effort to save the monarch butterfly is underway and gaining traction throughout the Midwest.
The Lime Creek Nature Center is joining this effort with our Monarch Mania! program. The goal of this program is to assist citizens, schools, businesses and communities with planting native milkweeds on their properties to provide critical habitat and help turn the tide for monarchs. In addition we are promoting planting nectar plants for bees and other pollinator species, many of which are also struggling. These pollinators are a very important component of our food supply and their declining numbers should concern everyone.
Components of the program include this web site full of resources with the section to share monarch pictures, videos, and observations; public training sessions on creating pollinator gardens; assistance to schools and communities for planting pollinator gardens; Monarch Mania! signs to post at registered gardens; utilizing schools and volunteers to start milkweed plants from seed; pollinator demonstration plots; monarch and pollinator expert guest speakers; and monarch tagging programs. REGISTER YOUR GARDEN TODAY!
The Monarch Mania! program is being funded by the Lime Creek Nature Center's Maxine Sanberg Memorial Fund. Maxine was a long-time volunteer, nature center board member, and strong supporter of the Lime Creek Nature Center. She was also an avid photographer and took many pictures of monarch butterflies over the years.
Restoring a struggling wildlife species almost always starts with restoring their habitat. Establishing milkweed and pollinator plant gardens in backyards, fields, and roadsides throughout the Midwest will make a huge impact in reversing the alarming decline of our beloved monarchs and pollinator species.
More information on the Monarch Mania! program will be available on our Facebook page and this web site as the program develops. Please get involved and help make the return of the monarch a conservation success story equal to that of the bald eagle!
The Lime Creek Nature Center
The Lime Creek Nature Center opened in 1984 as a conservation education facility serving North Iowa. It was funded exclusively by donations from private citizens, businesses, organizations, and foundations. The nature center programs are not tax funded; we rely on memberships and donations to continue our mission.
http://www.co.cerro-gordo.ia.us/departments/lime-creek-nature-center/
The Cerro Gordo County Conservation Board
The Cerro Gordo County Conservation Board (CGCCB) was established in 1958.  The CGCCB currently manages four county parks, twenty five wildlife areas, the Shellrock River Greenbelt and Preserve, the Lime Creek Nature Center and three multi-use trails, Trolley trail, Railroad R.O.W. corridor, and the Sisters Prairie Trail.  The CGCCB is also responsible for environmental education and the management of roadside vegetation in secondary road right-of-ways throughout the county.
http://www.co.cerro-gordo.ia.us/departments/conservation/