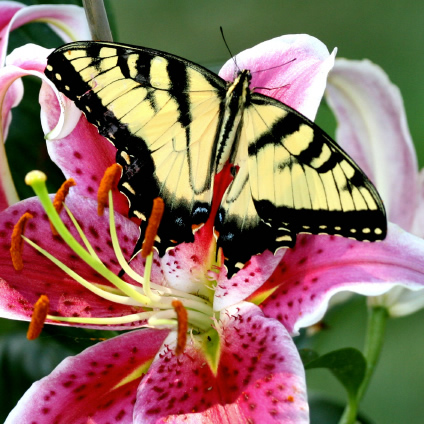 Where to Plant

Butterflies and pollinators are cold blooded, and become inactive in temperatures below 50 degrees.
Choose a sunny spot for your garden – a south exposure that remains in the sun most of the day is ideal.
If possible choose an area that is protected from strong winds.  Trees and shrubs on the north and west sides of your garden will block the wind and provide cover during storms.